IMPORTANT: You must do this only once after you update or install WP Residence v1.30.4+. This will not be required again for future updates unless you decide to reset the database and start over. 
Login in Theme Forest with your buyer account.
Go to Downloads
Go to your purchase and select License Certificate and Purchase Code

Copy the buyer code from the text file

Paste the code in Theme Options –> Notifications bar –> and click the button "CHECK LICENSE".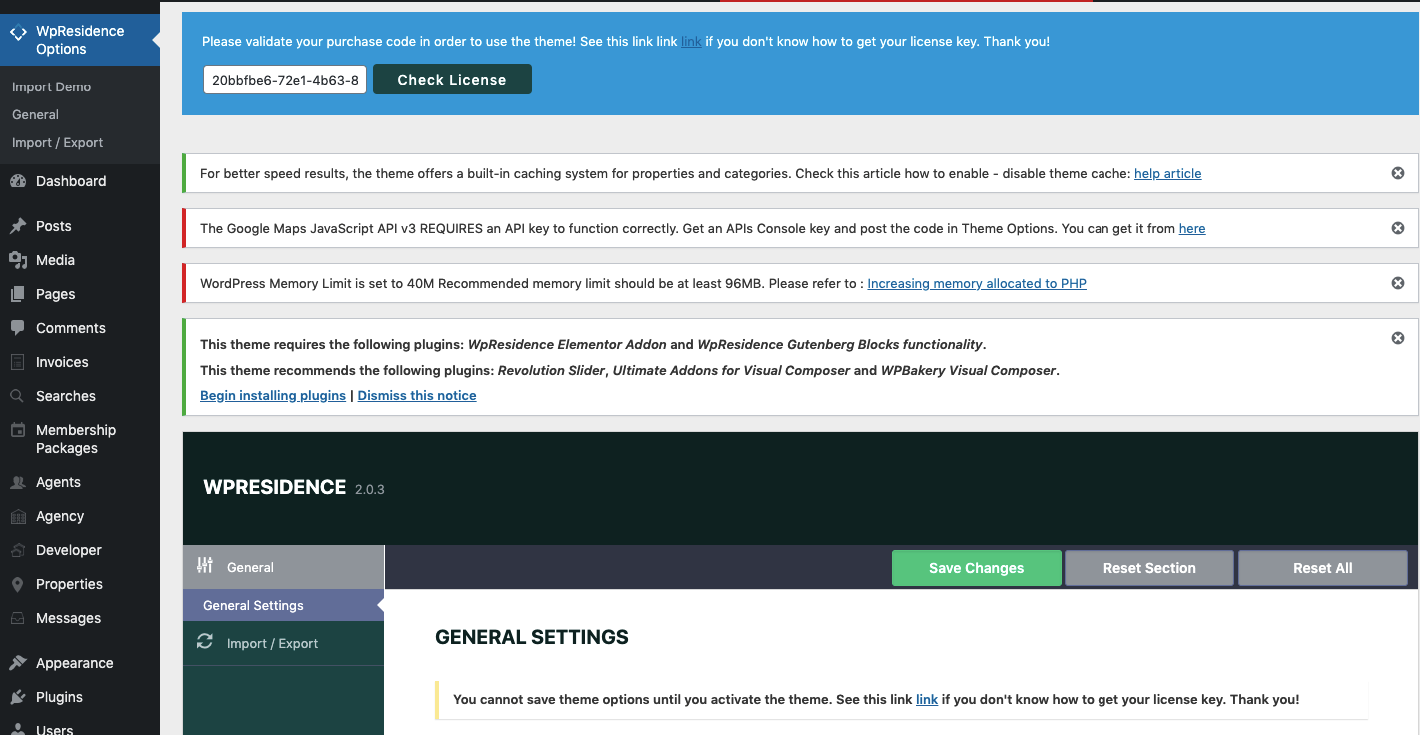 Refresh the page after you see the message "Your copy of the theme is activated" and you will see all theme options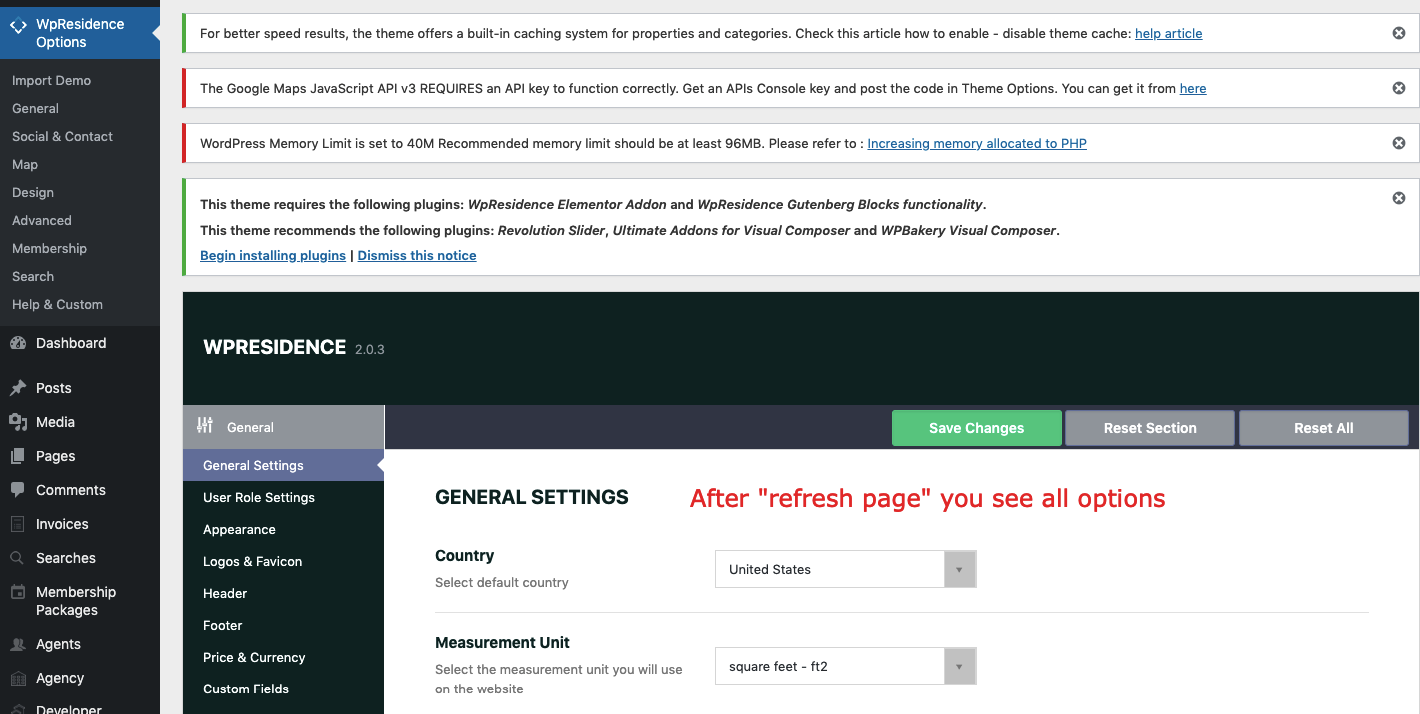 You will need the same license code to register for a support account in client support system – http://support.wpestate.org/