DISCLAIMER: 
As long as you use any cache plugins, the plugins will cache everything, including the currency cookies and the currency switch will show your chosen currency only after cache is deleted from plugin. This solution has been tested with a cache plugin so far – http://help.wpresidence.net/2016/08/26/how-to-use-a-cache-plugin-with-multicurrency-widget-dropdown/
Our hosting company installed varnishcache and memcache server directly (not through a plugin). And this caching system doesn't affect the multi-currency widget. You can test here http://wpresidence.net/
The multi currency system DOES NOT work in infobox for technical reasons.
——-
How to to add the widget:
Currencies are set in Theme Options – Price & Currency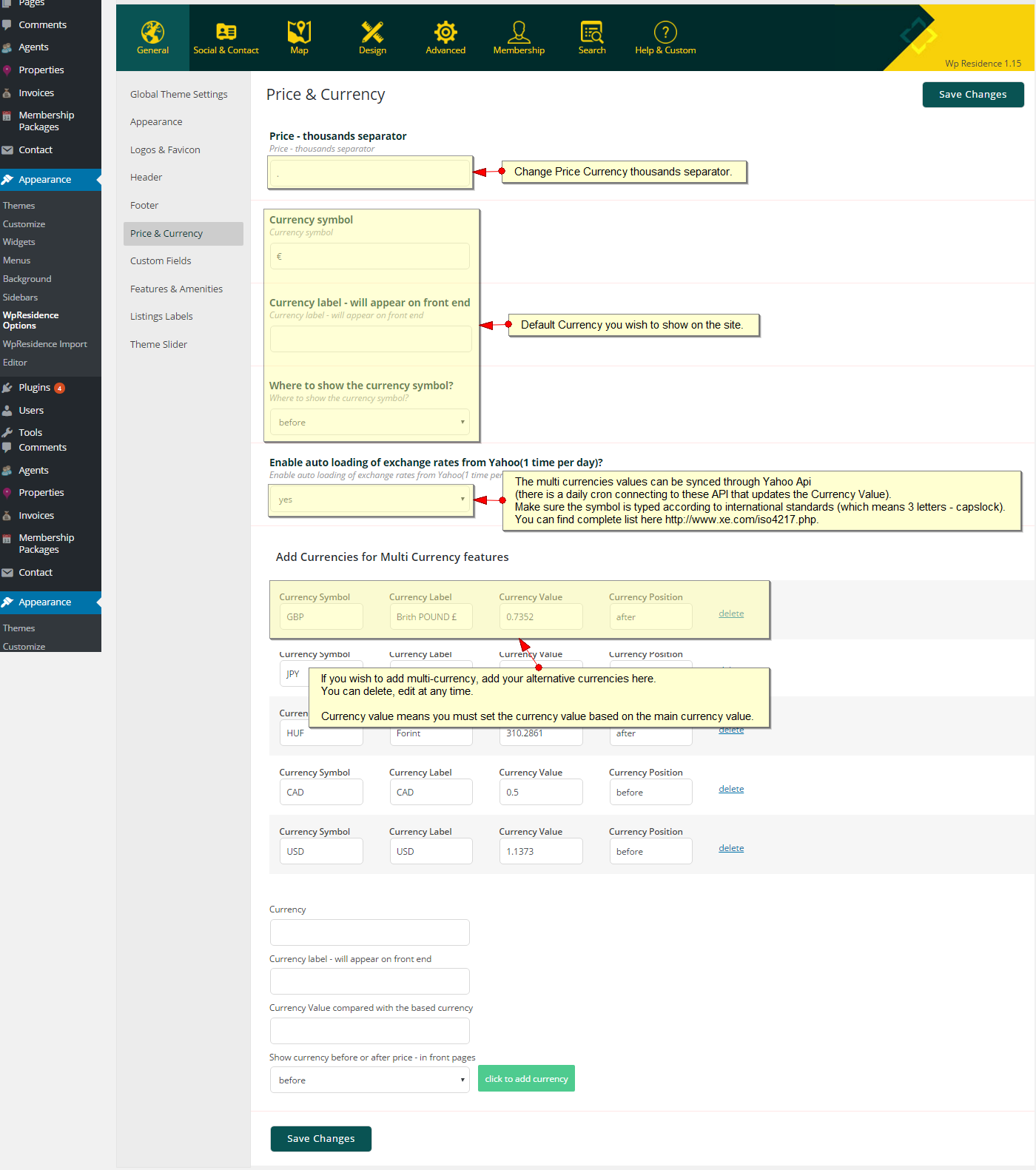 Starting version 1.11 the multi currencies values can be synced through Yahoo Api (there is a daily cron connecting to these API that updates the Currency Value).
Make sure the symbol is typed according to international standards (which means 3 letters – capslock) – you can find complete list here http://www.xe.com/iso4217.php.